Chez Maggie
Hotel & Restaurant
Morondava
Chez Maggie / TRIPADVISOR: 2012, 2013 & 2014 Certificates of Excellence
General Information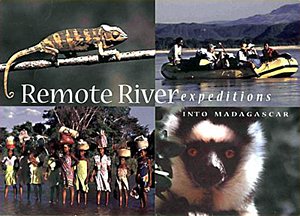 Remote River Expeditions offers professional and fully inclusive tours in some of the world's most exotic locations.
Rivers, with or without whitewater, are an ideal way to reach natural unspoiled places. Our unique floating safaris and river expeditions allow access to otherwise inaccessible areas and the wonders they possess.
Although Madagascar, Ethiopia, and Tanzania are often overlooked by international travelers they are wonderful countries to visit. Each has their own special attractions, qualities, and challenges.
Our 20 years of experience stands behind our firm commitment to offer the very finest authentic outdoor adventures. Our combination of expert international guides and outstanding local staff assure a safe and informative journey.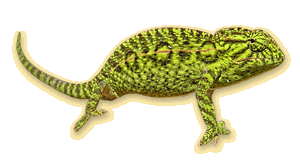 Madagascar
is a land as exotic as its name promises. A truly wonderful country, with unique wildlife, bizarre plants, superb climate, and the nicest people you'll find anywhere.
It's romantic, relaxed, and a great place to have a real anti-stress vacation.
The nature reserves have lemurs, two foot long chameleons, clouds of fruit bats, seven species of baobabs, and many other endemic plants and animals (and no poisonous snakes). The unique and fascinating Afro-Indonesian culture offers rice-fields plowed by yoked zebus, gypsy-style ox-carts, elaborate tombs, erotic carvings, and tall brick houses with gingerbread balconies.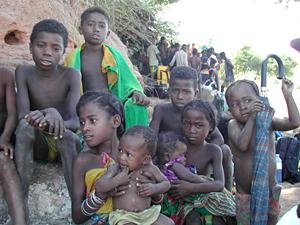 A big asset to our Madagascar program is
Ludo
, a brilliant Malagasy naturalist, who accompanies all our trips.
Bird watching is excellent and the weather is simply perfect- sunny and dry with cool nights.
The teeming markets offer fabulous and inexpensive handicrafts, and charming restaurants serve exceptionally tasty food and drinks. We offer a variety of itineraries, most of which include time on the river and visits to National Parks and Reserves.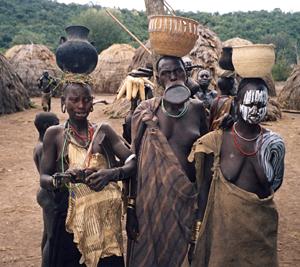 Ethiopia,
the fabled Hidden Empire, famous for its rock hewn churches, chanting priests, and spectacular mountain scenery. The country is open to tourism and is proving to be a real magnet for adventurous travelers.
Along with the
Historic Route
attractions of Lalibela, Axum, Bahir Dar, trekking in the
Bale
and
Simien Mountains
; the rivers of Ethiopia are beginning to attract more and more visitors each year.
First and foremost, Ethiopia's Omo River, provides the most varied and amazing river expedition on the planet. Truly the
'African Queen'
of river journeys; it is a trip back in time, to another era, road less and pristine.
Remote River Expeditions has been exploring the Omo region and running the river for over 20 years and offer the highest quality expedition available.
Tanzania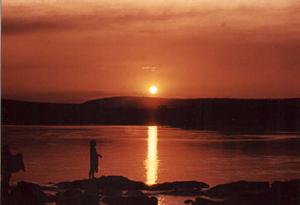 Experience the African wilderness in all its beauty, tranquility, and thrilling unpredictability.
Our Rufiji River Safari is an offering unmatched in the safari world. The combination of game viewing from the rafts and daily game walks provide an up close and personal glimpse into the African wilderness.
Tanzania's legendary
Selous Game Reserve
is Africa's largest wildlife haven, a 18,000- square-mile chunk of wild bush land and home for vast numbers of wildlife including the continent's largest elephant population.